Tootsie Roll 1990's Inspired Apparel Collection with Tymelss and Aaron Mostow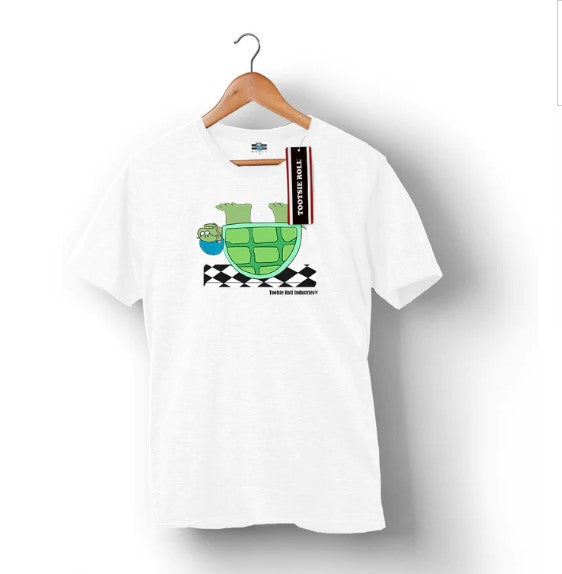 1. How did you get started as an independent artist?
I first got started in the world of art at around 5 years old. My grandmother was an eccentric artist who taught me how to draw, paint, make sculptures and mosaics. She encouraged me to grow my skills not only as an
artist but also, as a businessman.

2. Who is your biggest inspiration?
I have many inspirations. Many people have guided me through life, but my mother has been the biggest inspiration to me. Being a cancer survivor, she encouraged me to never give up. One of my favorite quotes from her is, "stay focused and conquer your dreams."

3. How important has collaborating been in your creative journey?
The act of collaboration is important to me. It makes way for possibility, for new ideas and different perspectives. When artists with different mediums come together, it's like mixing paint you end up with a completely new color. This topic makes me think of Machu Picchu. There were the visionaries, the architects
and the builders. The cooperation between individuals led to some of the most prolific works of art.

4. How did you get introduced to HDLVUSA? 
I first got introduced to HDLVUSA by Benjamen Janey. I met Benjamen at "Hunny Pot," a music event where he showcased his original custom painted hat collection the brand started with. I saw the appeal and helped open up the brand to the Japanese market.

5. What is the inspiration behind your Tootsie Roll collection with HDLV?
I love 90's culture and the style of that decade. The golden era of hip-hop paved the way for many cultural trends in music, fashion, dance, and art. I wanted to remix the Tootsie Roll identity with memories of my youth. 

6. What is your favorite Tootsie Roll candy?
Hands down, my favorite Tootsie Roll candy is the Tootsie Roll Lollipop.

7. What is your favorite era in American Pop Culture, in regards to
art scene?
My favorite era in American Pop Culture when it comes to art would have to be present day. Now more than ever, technology has given birth to a whole new approach to being an artist. The ability to use digital tools to bring our ideas to life is my favorite part of the current art scene. 
8. What other projects do you want to highlight?
I would like to highlight my company Catapult World, a creative family dedicated to launching brands to new heights. We are a boutique agency specializing in services such as consulting, content creation and marketing. Being the founder of Catapult World is an entrepreneurial dream. I create and collaborate with talented individuals and amazing companies.
To discover new Tootsie Roll Licensed products from this collection visit the page: https://hdlvusa.com/collections/tootsie-roll. To discover about Aaron Mostow, follow @sum_in_one or visit his website: https://www.aaronmostow.com/. For more info on HDLV follow @hdlvusa or visit the website: www.hdlvusa.com
Click here to buy the collection https://hdlvusa.com/collections/tootsie-roll
|
Posted on August 03 2019